Ready To Kick Your Fears To The Curb And Start Creating Passive Income Courses?
Get Started with 15+ Video Lessons and Cheat Sheets for Beginner Course Creators!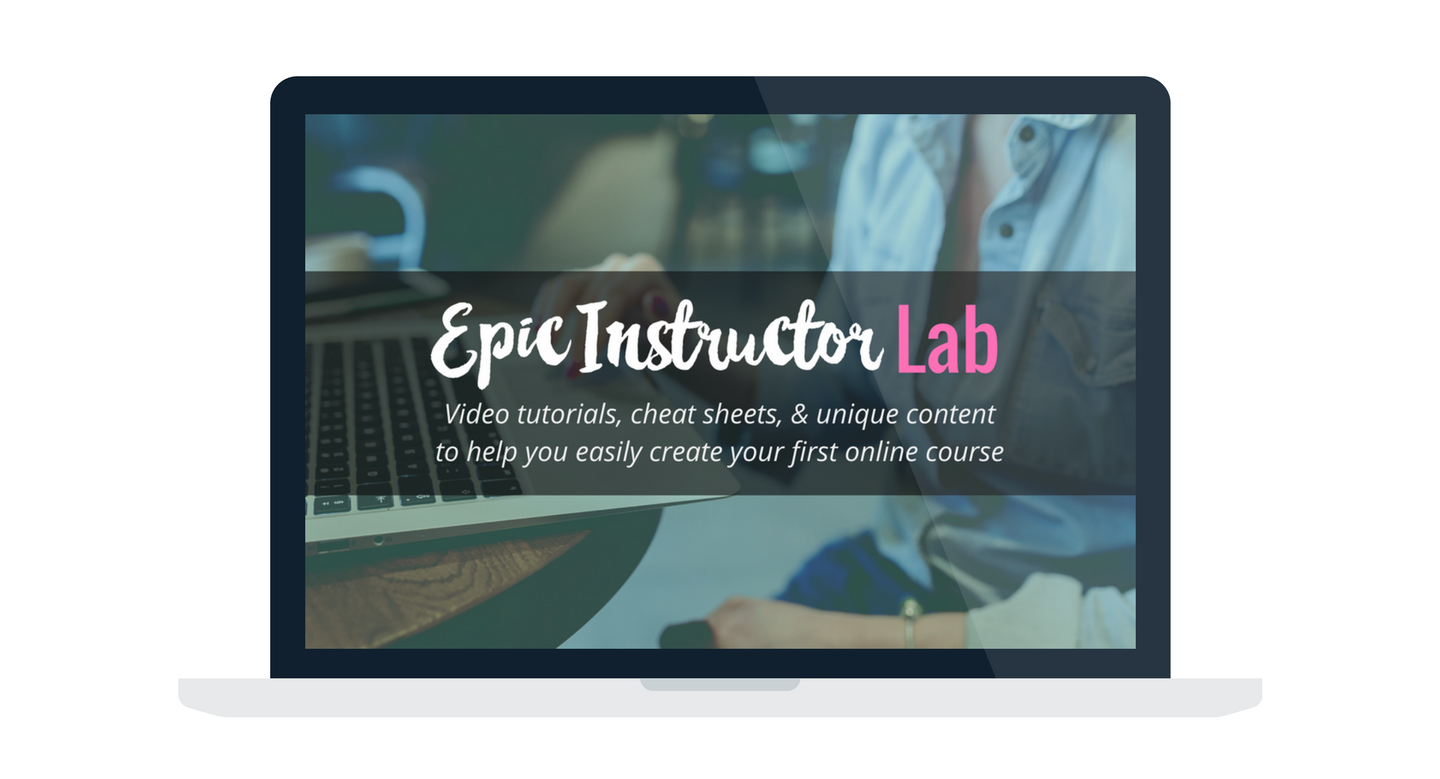 Hey You...
My guess is that you have a creative talent or some kind of creative expertise that is an absolute passion of yours.
The problem is that you don't know how to translate that passion of yours into something profitable that you can share with others.
You've heard about people creating online courses and making money, but you often think to yourself:
"THAT'S WAY TOO DIFFICULT" OR
"THAT COULD NEVER BE ME!"
I've been there and know exactly how it feels--how it feels to be...
Stuck on what steps to take and in what order...
Stuck on how to monetize my expertise and add value to people's lives...
Stuck on how to grow a business I love without getting burnt out and overwhelmed...
Epic Instructor Lab is a self-paced online course consisting of over 15 mini video lessons that show you how to create online courses based on information that you already know.
Inside Epic Instructor Lab, you'll learn:
* How to convert your existing creative talents and expertise into an online course--even if you are the LEAST TECH-SAVVY person you know.
* How to plan out your course to attract the attention of your ideal clients--even if you don't have an iota of experience in course creation.
* How to implement a step-by-step process for creating and selling passive income courses that allows you to literally make sales even when you're not "working", when you're asleep, or when you're out enjoying family and friends.
---
If you've ever felt overwhelmed by all of the STUFF you have to learn to launch a course--content STUFF, tech STUFF, marketing STUFF, sales STUFF...and the list goes on and one--consider the Epic Instructor Lab the one-stop-shop that will walk you through how to create and grow your online course business without all of the overwhelm.
Simply put, Epic Instructor Lab teaches you the HOW of creating your own online courses. It teaches you how to become an EPIC INSTRUCTOR using your own expertise and talents, and how to create a sustainable and flourishing business from it.