For bloggers and online business owners, a sales funnel is probably the most important marketing tool you have.
However, many entrepreneurs don't have a clear understanding of what a funnel is or how it works.
Failing to fully understand this essential part of your online business means fewer sales and ultimately lower profits.
Here's How Your Funnel Should Work
Your free content—at the top of your funnel—is consumed by the largest number of readers.
Below that, your extreme low-cost item (available only for the "cost" of an email address) attracts a smaller subset of the true freebie seekers.
Next, your low-priced products bring in yet a smaller group.
Finally, as you near the bottom of the funnel, only the loyalest of fans and customers will purchase your highest priced offers.
Your job, as the business owner, is to ensure that your funnel leads buyers naturally from the top of the funnel to the bottom. The more buyers you can keep in your funnel, the more money you will make in the long run.
Of course, none of this matters if you don't have at least a basic sales funnel set up for your business.
EASY PEASY SALES FUNNEL can help you get this done.
This is an easy-to-follow course that will walk you through the process of getting a simple sales funnel framework up and running quickly so you can start converting more of your readers into engaged buyers.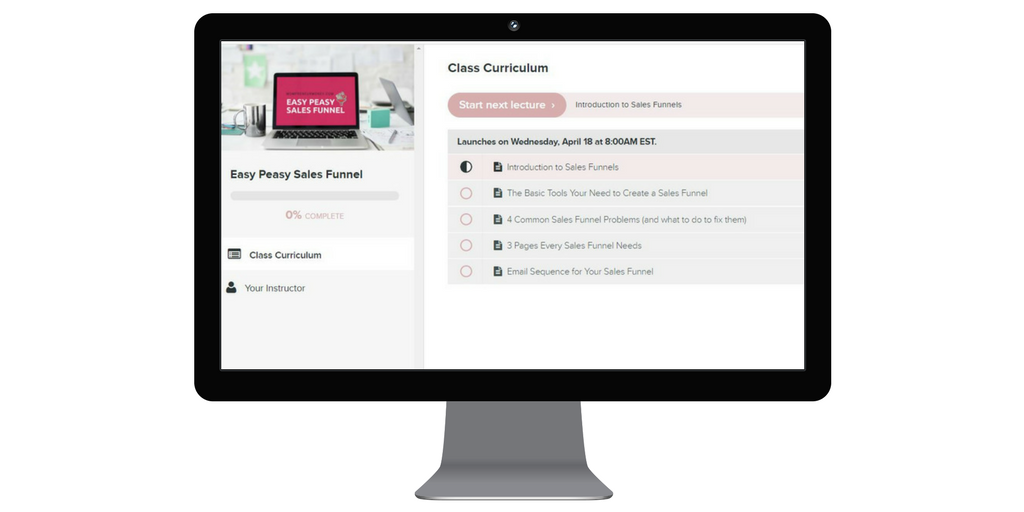 Here's a quick overview of what you'll learn inside the course:
The basic tools you need to create your sales funnel
4 common sales funnel problems (and how to fix them)
How to create a simple sales funnel email sequence that works
See a live example of one of my simple sales funnels (and make it your own)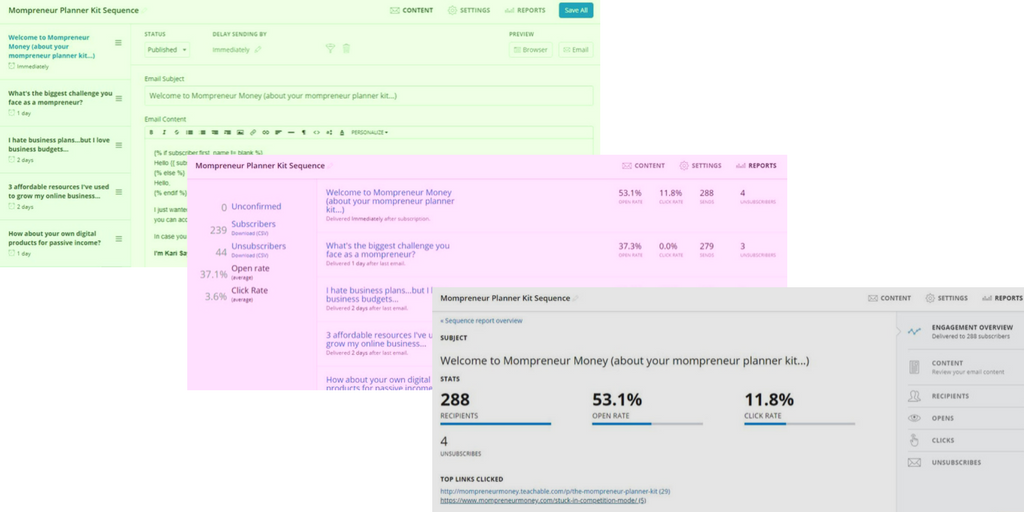 Use this course as an opportunity to take a look over my shoulder as I show you exactly what I've done to create sales funnels. Then use what you learn to create your own simple sales funnel!

Enroll in EASY PEASY SALES FUNNEL today!