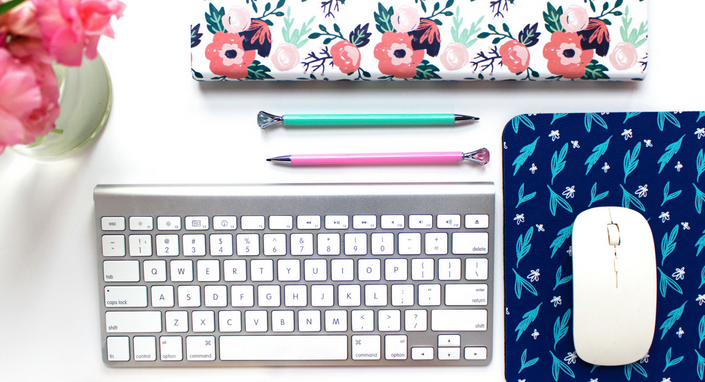 How to Create and Sell Your First Online Course
Learn how to create an online course and make passive income. Join 1400+ students in this course!
Enroll in Course
Time To Kick Your Fears To The Curb And Quickly Create Your First Online Course.
Get Started with 15+ Video Lessons and Cheat Sheets for Beginner Course Creators!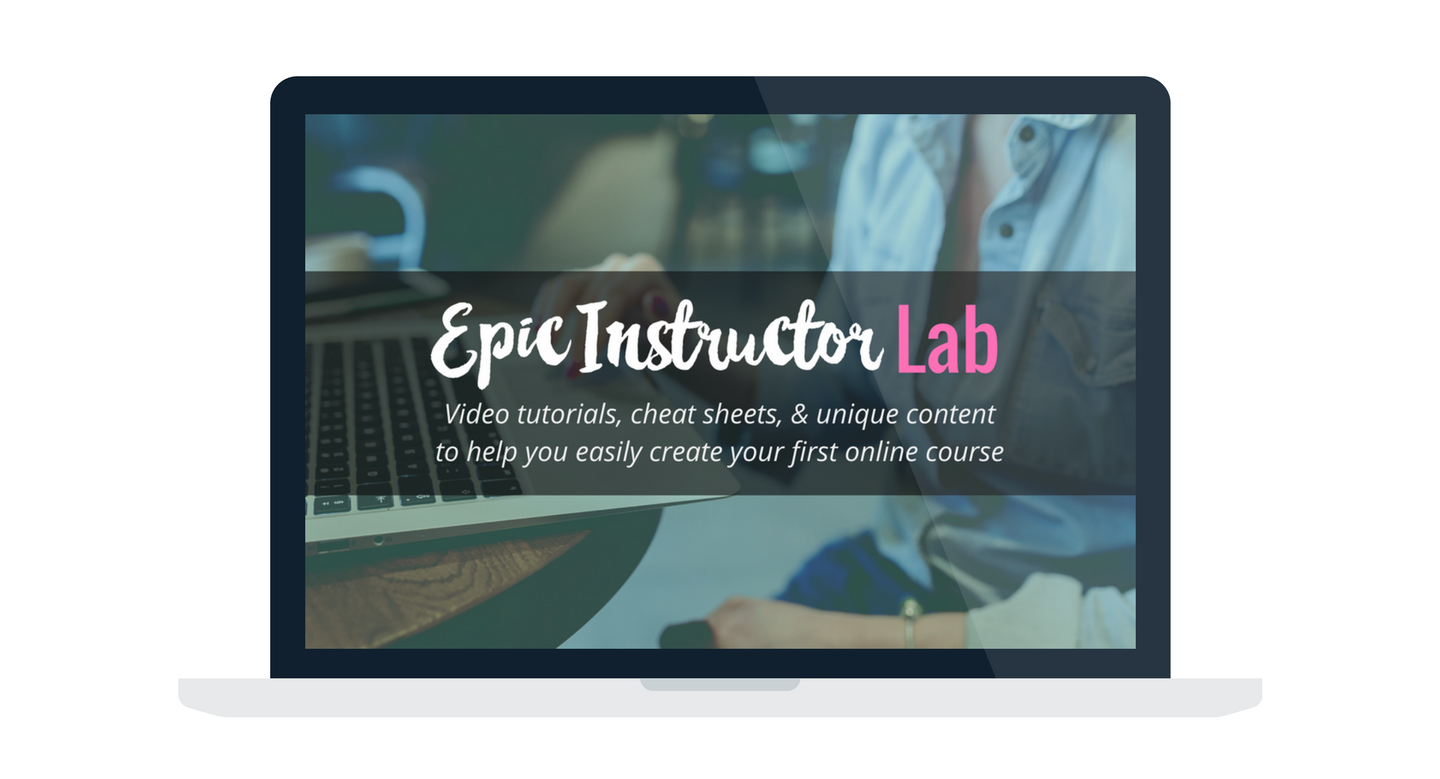 Hey You...
My guess is that you have a creative talent or some kind of creative expertise that is an absolute passion of yours.
The problem is that you don't know how to translate that passion of yours into something profitable that you can share with others.
You've heard about people creating online courses and making money, but you often think to yourself:
"THAT'S WAY TOO DIFFICULT" OR
"THAT COULD NEVER BE ME!"
I've been there and know exactly how it feels to be just starting out and...
Stuck on what steps to take and in what order...
Stuck on how to monetize my expertise and add value to people's lives...
Stuck on how to grow a business I love without getting burnt out and overwhelmed...
Epic Instructor Lab is a self-paced online course consisting of over 15 mini video lessons that show you how to create online courses based on information that you already know.
Inside Epic Instructor Lab, you'll learn:
* How to convert your existing creative talents and expertise into an online course--even if you are the LEAST TECH-SAVVY person you know.
* How to plan out your course to attract the attention of your ideal clients--even if you don't have an iota of experience in course creation.
* How to implement a step-by-step process for creating and selling passive income courses that allows you to literally make sales even when you're not "working", when you're asleep, or when you're out enjoying family and friends.
---
If you've ever felt overwhelmed by all of the STUFF you have to learn to launch a course--content STUFF, tech STUFF, marketing STUFF, sales STUFF...and the list goes on and one--consider the Epic Instructor Lab the one-stop-shop that will walk you through how to create and grow your online course business without all of the overwhelm.
Simply put, Epic Instructor Lab teaches you the HOW of creating your own online courses. It teaches you how to become an EPIC INSTRUCTOR using your own expertise and talents, and how to create a sustainable and flourishing business from it.
---
Listen to what blogger Allison Lindstrom had to say about Epic Instructor lab!
Here's what students of Epic Instructor Lab are saying!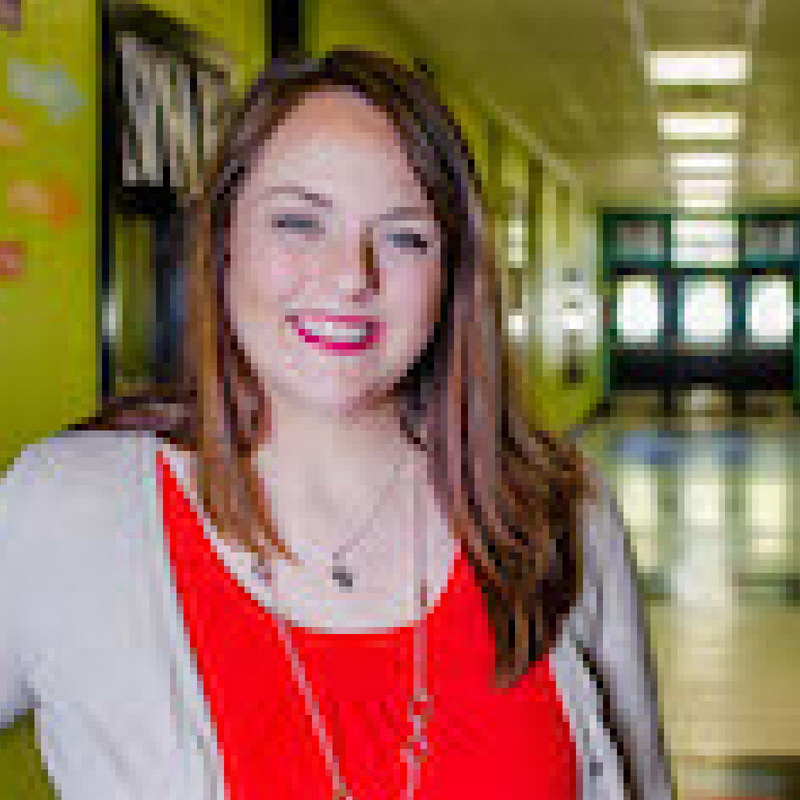 "I took Kari's Epic Instructor Lab course through the Ultimate Bundles: Genius Blogger's Toolkit. I had already created a course for an educational site called Education Closet called Managing an Arts Integrated Classroom. Kari's course helped me see that I could create my own content for my own site instead of always creating for others. So, I began following Kari's blog posts and emails. I ended up using her advice for digital product creation to write my very first eBook, Arts Integration with Wassily Kandinsky Thanks to Kari, I was able to write a series of posts leading up to the release, market through email, and have a successful launch of my first book. Kari taught me that I didn't have to start from scratch for a book. She helped me see that I already had the content to publish! And, that's just what I did! "
- Amanda, Founder, Party in the Art Room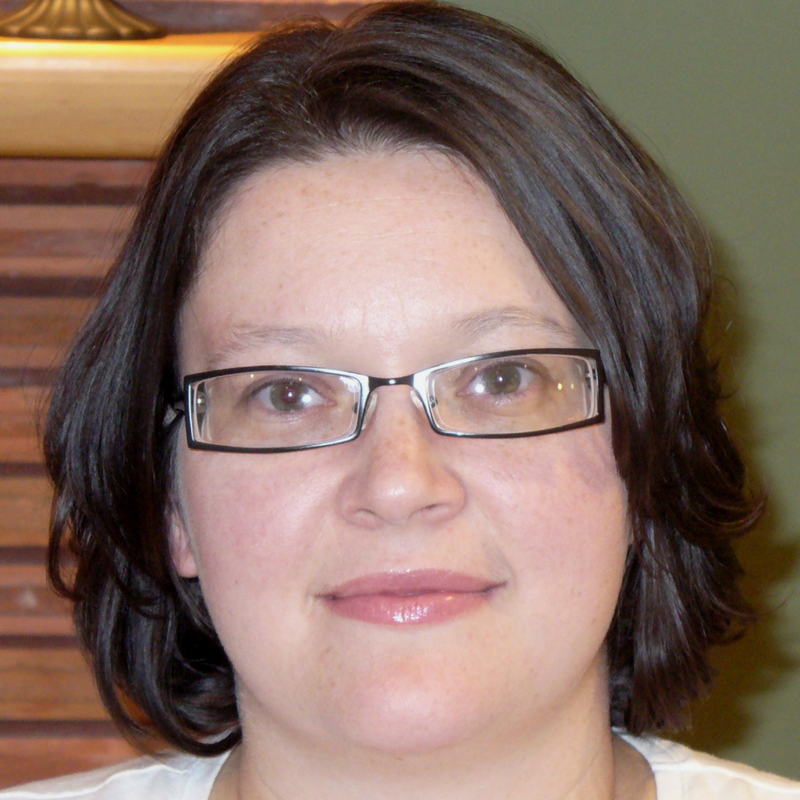 "I took Kari's create a course class and decided to dive in headfirst. I have been teaching non-credit money saving classes at local community colleges for almost a decade and wanted to bring my classes to a larger audience. I'm scared of doing video, but her tips made it so easy and was the kickstart I needed to start creating classes. I joined Skillshare and took their one month teaching challenge. Using Kari's tips I was able to create and publish my first online class, Meal Planning Made Easy in less than a month!
- Nicole, Founder, MomSavesMoney.net
"Knowledge is the new currency."
Get Instant Access to 15+ In-Depth Video Trainings!
Here is a sample of just some of the step-by-step video trainings you can expect inside this course:
Enrolling in this course will help you learn:
How to Validate Your Course Ideas
Outlining Your Course Before Production
Best Practice Strategies for Recording Your Course
Pricing Strategies for Your Course
How to Edit Your Course Videos
How to Create a Course using the Teachable Platform
and more!
Plus, Access Printable Cheat Sheets and Other Templates.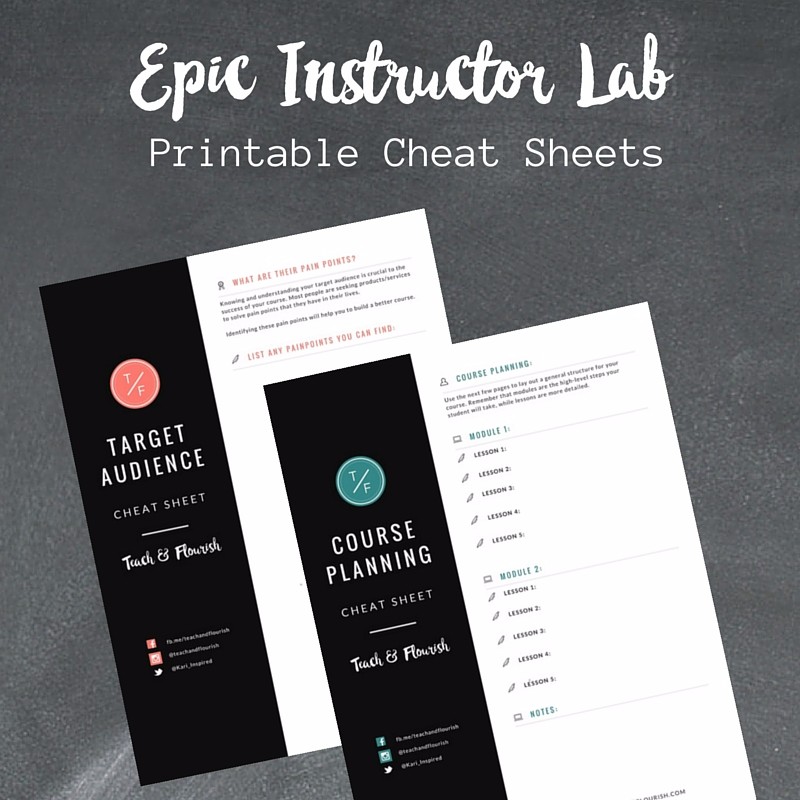 Join me in the Epic Instructor Lab!
Here's what you get access to when you enroll:
Unlimited Access to Every Step-By-Step Video Training - each designed to walk you step-by-step through various course creation processes. Don't worry. You won't need to watch them all at once. Just pick the ones you need at the time, implement, and move on.
Library of Templates & Resources - includes checklists, cheat sheets, presentation templates, and more.
Access to New Material - I will be adding new content to the lab that is exclusive to paid students.
It's everything you need to learn in order to create online courses and start making passive income.
Get Instant Access to the Epic Instructor Lab today!
Your Instructor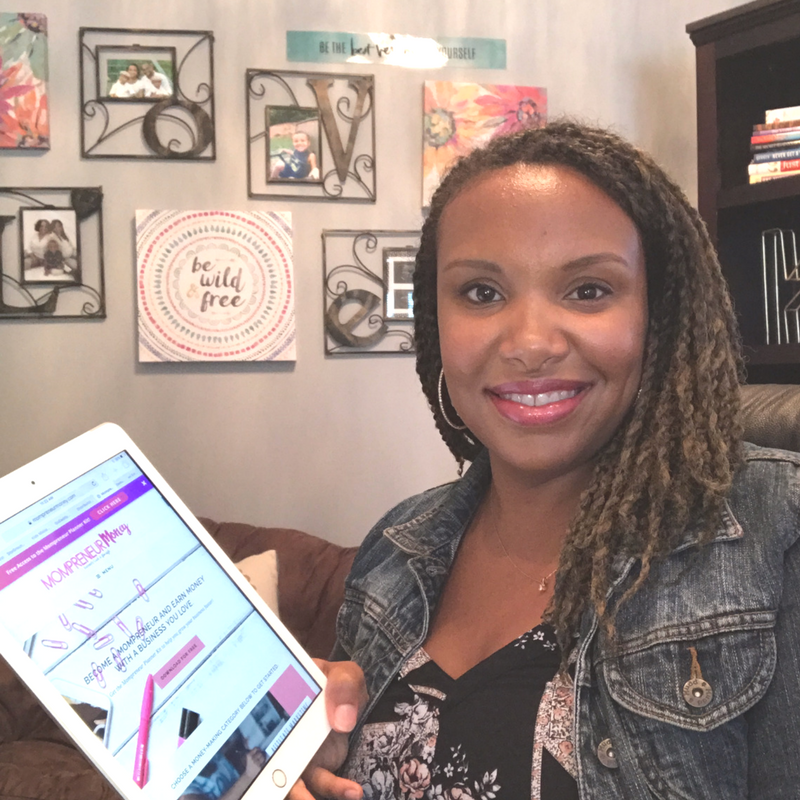 I'm Kari–a writing, blogging, digital product creating mama of two. I started my first real blog back in 2014. It was such an exhilarating feeling to be able to share my knowledge with others while also getting a creative outlet from my day job, motherhood, and marriage. It was an extra perk when my blog started making me money. Now I'm here to help more business moms find success and better monetize their businesses!
Course Curriculum
Welcome to the Epic Instructor Lab
Available in days
days after you enroll
Finding Course Ideas
Available in days
days after you enroll
Market Research and Validating Course Ideas
Available in days
days after you enroll
Frequently Asked Questions
Who is Epic Instructor Lab made for?
Epic Instructor Lab is a "get-it-done" resource for people who are serious about creating more passive income for themselves and their families. If you're ready to create your first online course, the lab is for you. If you want to free up MORE time and stop trading dollars for hours, the lab is for you. Perhaps you are a little stuck on the details of creating a course or perhaps your head is spinning from trying to teach yourself what to do and how to do it. That's totally ok! Epic Instructor Lab will give you the WHAT and the HOW of building online courses so you can implement each step with confidence.
Do I need to have a website before I create a course?
The truth is that you do not have a build a website before you create your first course. If you build a course using Teachable, you can actually create web pages within the software. This means you can have an About page, a Contact Me page, even write blog posts if you want. Don't let "not having a website yet" stop you from getting started with your first course. IT'S NOT A BARRIER!
Can I sell my course on multiple websites?
Yes! Most of the course marketplaces are 'non-exclusive'. This means you can create your course once, and then sell it on different websites, including your own website. Most of them simply have a rule that you cannot offer it for FREE on one website and then CHARGE for it on another website. For instance, I have a course that I sell via my website, Skillshare, and Udemy. However, self-hosting your course on a platform like Teachable or by using a plugin on your own website allows you to have maximum control over your student list and pricing structure.
What niche is this course best for?
This course is good for bloggers, coaches, and online entrepreneurs in any niche including business, fashion, relationships, personal developments, finance, etc.
How is the course delivered?
Epic Instructor Lab is taught via video lessons, text lessons, and downloadable worksheets. Once you register, you will receive an enrollment link with your login instructions.
How long do I have access to Epic Instructor Lab?
You have lifetime access to all material and future material. The video trainings are completely self-paced, so you decide when you start and when you finish.
Do you offer refunds?
Due to the instant-access and digital nature of this course, I do not offer refunds. This policy is strictly enforced.