Three years ago I set out on a quest to create my first digital course.
At the time, I was juggling responsibilities at my full-time job and responsibilities as a mother/wife.
I was exhausted, but I was obsessed with teaching myself how to run an online business.
I knew that one of the ways I wanted to monetize that business was by teaching others what I had learned over all those sleepless nights.
That first digital course took me weeks to plan--because I really had no clue what I was doing. But, it was the catalyst to all my other digital products that I've since been able to create.
Nowadays, I can plan out a new digital product in one afternoon. Interested to see how?
In this short 30-minute course, I'll walk you through six steps that will help you to create a solid product plan and make the product creation process much easier down the road.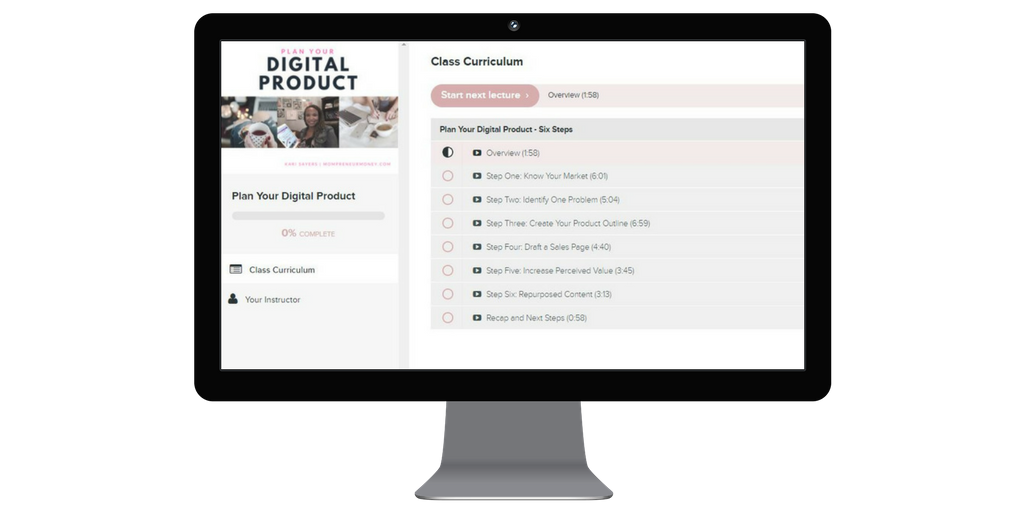 It doesn't matter what type of digital product you want to create, this class will help you create a foundation to get it done.
Here's a quick overview of what you'll learn:
Start with your market. Who are they? What do they want and need? What are they willing and able to pay for? Which formats work best for them?
How to decide on a simple product idea based on solutions your market needs.
How to outline easily your plan, including any add-ons and bonuses you'll offer.
And more!
You'll also get access to a 23-page printable workbook so you can document your process as you progress through each step!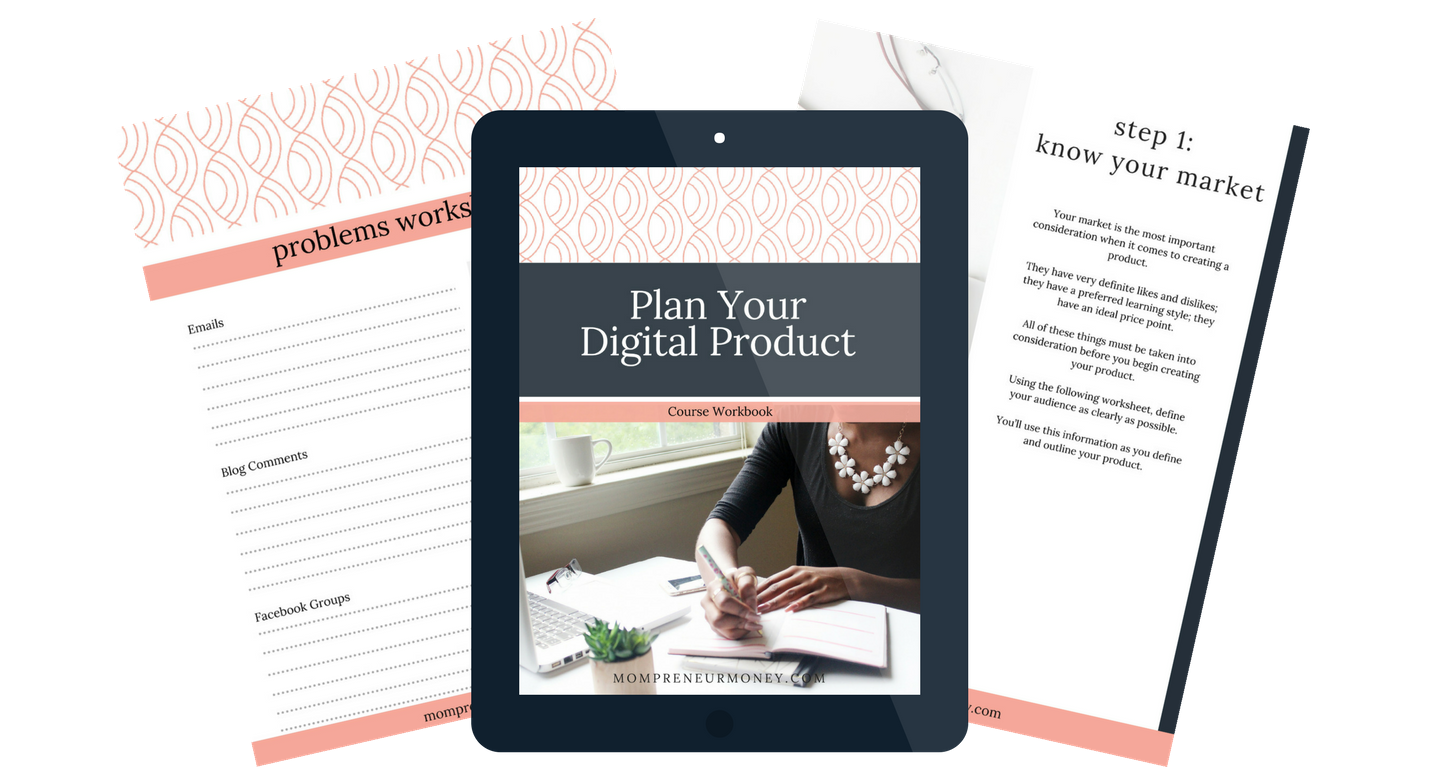 It's so much easier to accomplish your goals when you break it down into smaller, more manageable steps.
I invite you to join me in the Plan Your Digital Product course right now. Let's get started!